Posted by Happy Campers on Oct 1st 2017
The phone's been ringing off the hook here at Happy Campers...
Why is it so hard to find the product anywhere?
Before we get into that let us first say;
thank you to all the Happy Campers Holding Tank Treatment Family for sharing the product and making it so successful.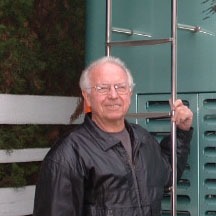 This year has been a blessing in terms of seeing our Happy Campers' Family grow, but we've suffered some pretty big losses this year as well. As many of you may already know Monty Wray, owner and creator of the Happy Campers Holding Tank Treatment recently passed away.
This is a small family owned business and this loss has had a tremendous impact.
Is the company going out of business?

No way. There has been a lot of misinformation and speculation out there, but NO, the business is absolutely continuing on. This transition is difficult under normal circumstances.

All of this coincided with machinery issues in the warehouse creating the perfect storm for the inability to keep up with demand.
Please know that we are working 24/7 to catch up. Not only to catch up, but to resolve the manufacturing and distribution issues to prevent shortages from happening again.
Thank you for your patience and support. You guys are awesome!
Keep watching Amazon — we have several shipments checking in right now.
Manufacturer Site: (not for retail purchasing)

Retail Site: